Predictions for a Post-Pandemic Workforce
The COVID-19 crisis is bringing unprecedented shifts to the workforce globally.
Workers in nearly every industry have been professionally impacted in one way or another. We know the rapid shifts we have had to make to our own businesses in the present—but how will these shifts impact the future of the workforce? Today I highlight my predictions for what the workforce will look like post-pandemic, and how your business may be impacted.
Employee expectations
As the immediacy of the COVID-19 crisis fades, your employees will be ready to jump right back into their desk chairs and leave the social distancing lifestyle in the past—right? Not so fast. Now that many white-collar workers have gotten a taste of remote work, there are a few key reasons many won't want to race back into an in-person office setting.
1. Flexibility
The extreme shift to a remote workforce in the COVID-19 era has opened up many employees' eyes to how flexible their work can truly be, and has shattered the illusion that work needs to be done in an office setting. This shift has not only demystified what white-collar work needs to look like, but has also brought to light many lifestyle benefits including more personal and family time, the ability to work when an employee is most productive, and ditching the commute.
As a leader, you must respond to these shifting attitudes or risk losing your employees. More than ever before, remote work is a central piece of our culture. Denying this reality may result in your workforce seeking other opportunities with companies that embrace remote work after the pandemic subsides.
2. Efficiency
In addition to flexible work options, the workforce will also shift expectations about how their work time is spent post-COVID-19. Employees and leaders are beginning to see that many of the in-person meetings previously filling work days were an inefficient use of their team's time. New methods of communication and task management will need to evolve to streamline operations and increase productivity.
As a result of increasing efficiency, companies can take advantage of opportunities to consolidate employee roles (and eliminate employees who are not pulling their weight) or to expand their teams' capabilities with the additional time.
Regulations and Safety
There are a few safety reasons why rebooting the traditional office setting may not be feasible any time soon. Practically, employees won't be able to come return until schools and childcare facilities reopen. Depending on the regulations of your city or state, there are also likely to be wellness and social-distancing restrictions on office spaces that must be implemented. The new normal likely includes temperature checks and coronavirus screenings, distance between desks or cubicles, and regular disinfecting.
In reality, getting back to your company's physical space may not be a reality for 12–18 month, or until a COVID-19 vaccine or treatment is developed.
Customer expectations
Like employees, customers have also gotten a taste of working with your business remotely —and there is no turning back.
1. Remote services
In order to maintain a thriving brand, taking measures to maintain remote interactions (where possible) is crucial. This is especially true for service providers: Now that patients have experienced the ease of connecting with their doctor or therapist remotely, many will expect this convenience moving forward. Restaurant customers may also expect to continue ordering take-out from places that previously only offered dine-in service, but that expanded to stay afloat during the COVID-19 crisis.
2. Customer safety
The practice of social distancing will likely persist and be seen as common courtesy. Failing to respect these boundaries will be interpreted as not caring whether a client gets sick. It will be seen as normal to avoid physical interactions including handshakes and high fives—gestures previously viewed as professional etiquette.
There will also be large-scale shifts in the measures businesses must take to show that they prioritize consumer health, such as continuing to use face masks and regularly disinfecting.
3. Price shifts
Finally, customer expectations surrounding pricing will shift post-pandemic. Customers may expect discounted services to account for the impact of COVID-19, and a slow migration back to the original price if your services are not the same. For example, if you offered online classes at a discount in a bid to enroll customers under stay-at-home orders, they may come to associate this new price with your services and will take some time to return to accepting your pre-pandemic pricing. You may need to intentionally add value and explicitly differentiate the value of your original services if you wish to return to a pre-pandemic pricing model. Recovering revenue will take time.
Commercial real estate and coworking spaces
Many assume that many companies will scale down physically post-pandemic with the realization that they don't need as much office space. But with the requirements of increased social distancing, many companies will end up running an office of the same size with fewer employees physically working there, in an attempt to strike this balance.
Density is also a key concern when it comes to coworking spaces. Coworking spaces, such as WeWork, are all about collaboration in an open-air environment—which may now be a concept of the past. In order for coworking spaces to survive the COVID-19 era, there will need to be increased space, social distancing standards, and cleaning safety protocols.
Education
Large-scale gatherings will be out of the question for a long time. This includes schools, which may need to reopen with staggered scheduling and smaller classes.
Many universities are struggling to stay alive. It is quite possible that schools with fewer than 2,000 students and schools without large endowments will have to close their doors. If you have a business in the education space, shifting all training from in-person to online will be critical.
eCommerce and the digital space
While many industries will inevitably struggle in this new era, eCommerce and digital services will continue to thrive, as more companies turn to technology to keep their business afloat. In addition to the accessibility of technology, the digital space will thrive because operating digitally eliminates risks surrounding safety and sanitation.

The impacts of COVID-19 will be with us for the foreseeable future. There is no "back to normal," only the dawn of a new normal. Until there is a coronavirus vaccine—and likely beyond—our society and the professional world will operate in a completely new way. Now is the time to strategize and consider how to plan for the future to adjust to the post-pandemic reality and even to capitalize on it.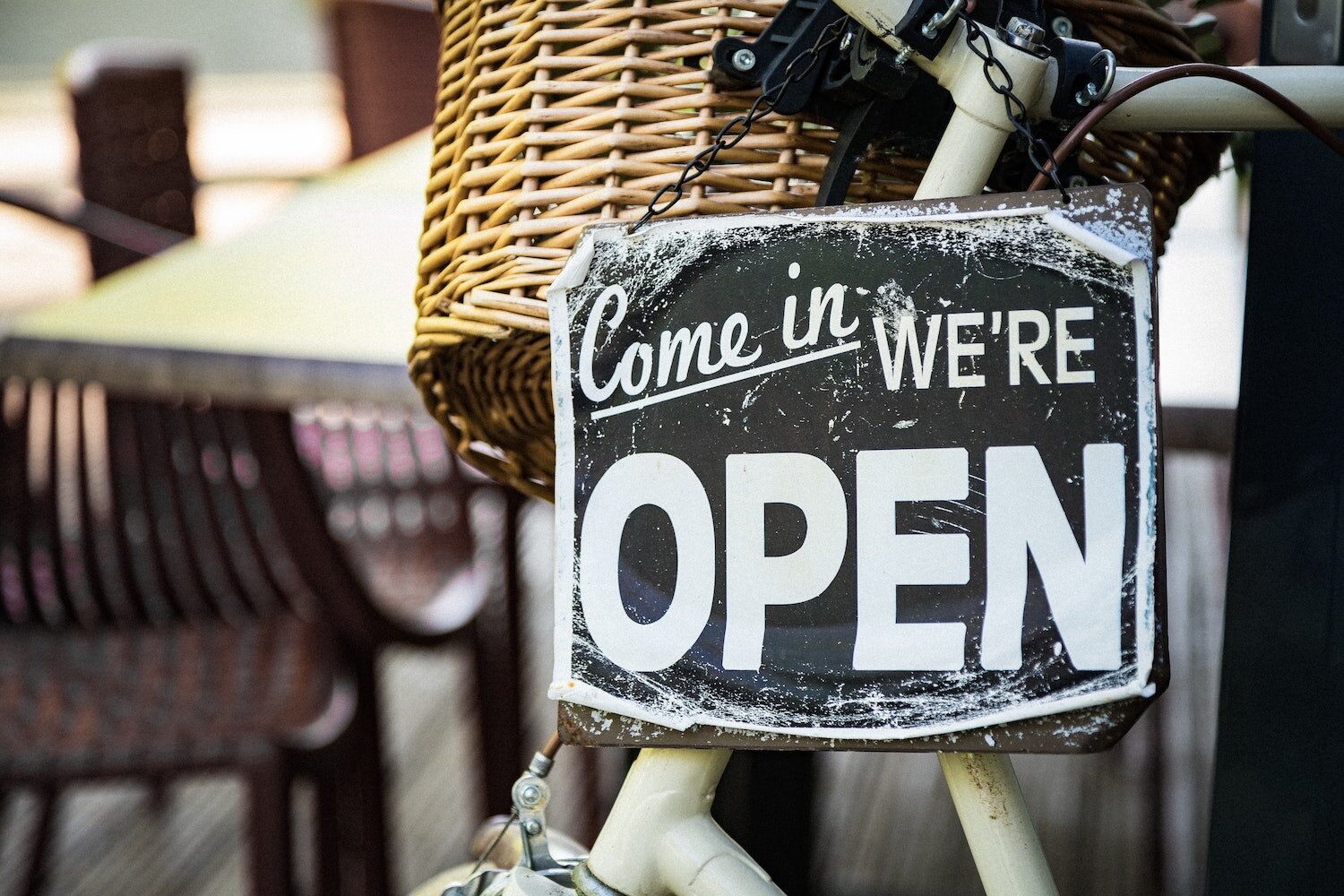 About This Contributor
Michael Ly

I help people discover what's possible in their professional lives, remove the obstacles that allow them to get more done, motivate them to take fresh action that produces positive results, and inspire them to live a life filled with meaning.