Best New Small Business Incubator in Chicago
Best New Small-Business Incubator
A three-block stretch of 61st Street, from King Drive to Champlain Avenue, is like many on the south side: once a thriving commercial corridor, it now consists largely of vacant lots and boarded storefronts. Sunshine Enterprises, a nonprofit with an office on that strip, seeks to help entrepreneurs launch small businesses, partly in the hope that some will eventually move in on 61st and make the strip vibrant again. A 12-week academy run by Sunshine trains entrepreneurs in business basics, such as developing a plan and managing cash flow. Then it connects graduates of the course with microlenders and offers ongoing one-on-one coaching. There's a sliding-scale fee for the services. Several graduates of the academy's first two sessions already have started home-based small businesses. Sunshine plans to open a cafe, Greenline Coffee, on 61st Street this summer to provide a meeting space for entrepreneurs, serve as a small-business model for them, and stimulate commercial activity in the area.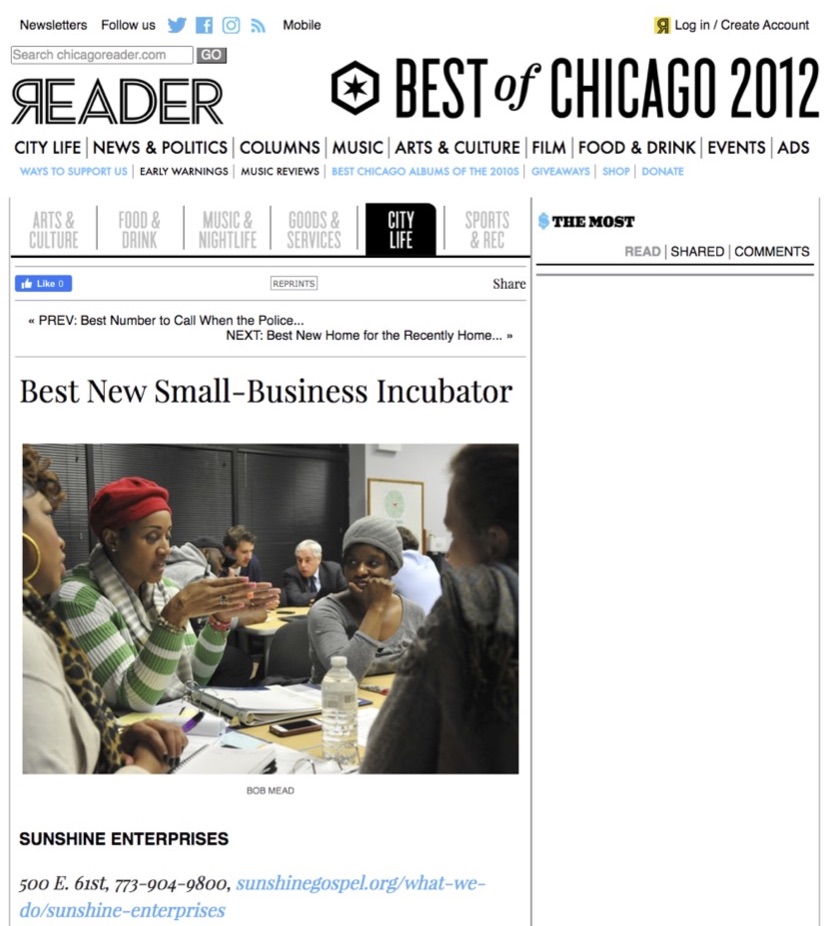 About This Contributor
Ethan Daly
Dig to Your Deepest Roots To Unearth New Possibilities.
Ethan Daly is a dynamic speaker and storyteller with 15 years of helping others launch new initiatives.. Co-founder of a community incubator based on Chicago's South side. He boldly sparks real dialogue among groups to bring fresh new perspectives.