Time to Get My Office Organized

"I never realized how much stuff I had until we were packing up to move to another house!" How true! I have helped several friends move in my lifetime and am totally amazed at the amount of inane junk they keep. In full disclosure, I am NOT an organized person; however, I do understand the liberating benefits of getting my office in order.

One of the great benefits of this business is that your "office" can be anywhere. I have an office in my home in Iowa. I also love using my "satellite office" in the summertime. The satellite office is my fiancée's home on the banks of the Mississippi. Chances are, if you find me working when it's 80 degrees outside, I'm on her deck with my laptop and cell phone. When I'm on the road, my office is either the hotel room or a coffee shop. Regardless of where your office may be, the most important office is located between your ears.

The first challenge that I help most of my coaching clients with is helping them realize the difference between activity and productivity. Here are a few things that I have found useful in building my business and also the businesses of my clients:

1.Take a personal inventory of your strengths and weaknesses. Personally, I am great at marketing, selling, and PR. I am absolutely terrible at follow up, details, and record keeping. Do I focus all of my time trying to correct the things that I'm absolutely terrible at, moving them barely to mediocrity? Of course not! I focus on the things I do very well and focus on making them even gooder. (Did I mention that grammar is not a strong point either?) Either do it, delegate it, or dump it.

2. Build a "Personal Board of Directors." I hire people who love to do the things I don't do well. My assistant, Tamara, is fantastic at managing all of the details, follow up, and prodding that I may need to build my business. My accountant helps me with the record keeping. How do I build and update my Web site so it works as a great business-building tool? I don't. My team at Tension Design does it for me. I recall a story about Henry Ford getting grilled by a congressional committee. They were asking him all kinds of questions that he couldn't answer in an effort to make himlook like an idiot. Finally, he had enough. "I may not know the answers to your questions, but with the touch of a button I can talk to a field of experts who can tell you the answers you require."

3. Create some aggressive goals for the year, month, and week. Break them down in to daily activities. I also am a huge fan of creating a dream board in which you create a poster of pictures of where you want to be when your goals are accomplished. This step of finding your "why" is essential. Especially when the going gets tough.

4. Create a revenue board. I have a whiteboard that has a grid with dollar amounts in $200 increments. As I generate revenue, I get to color the grid. (I also note how I received the revenue. For example, $1,000 from the Smith coaching contract.) Some of you may have already used this type of tool to help keep your children on track for doing their chores. No matter what style of board you use, I'm sure you will benefit from it.

5. Develop a Prospect/Suspect List. Are you getting ready to call prospects? I find that a simple tracking form works wonders for my productivity. For example,if I met you at a networking event, your name would be on the list. I would send you a card and an e-mail by the next day. Five days later, I would more than likely follow up with you regarding an idea or two about your business. After that, I may send you a promotional pack, or we may discuss opportunities regarding ways that we can work together. The next step is for you to introduce me to a few people that you know.

There are many speaking opportunities out there right now. The landscape of the marketplace is constantly changing, and what worked 12 months ago doesn't work as well today. If you need help building your speaking business, or need someone to hold you accountable to your goals, we would be happy to help you!

Now where did I put that darn lighter fluid?

Dave "The Shef" Sheffield is a bestselling author and successful speaker. He has helped over 400,000 people through his speaking and books. He also is an expert at helping speakers grow their speaking business very quickly. You can contact his offices through his Web site at www.theshef.com. For a complimentary SpeakerMatch coaching assessment, e-mail him at info@theshef.com.
About This Contributor
Dave Sheffield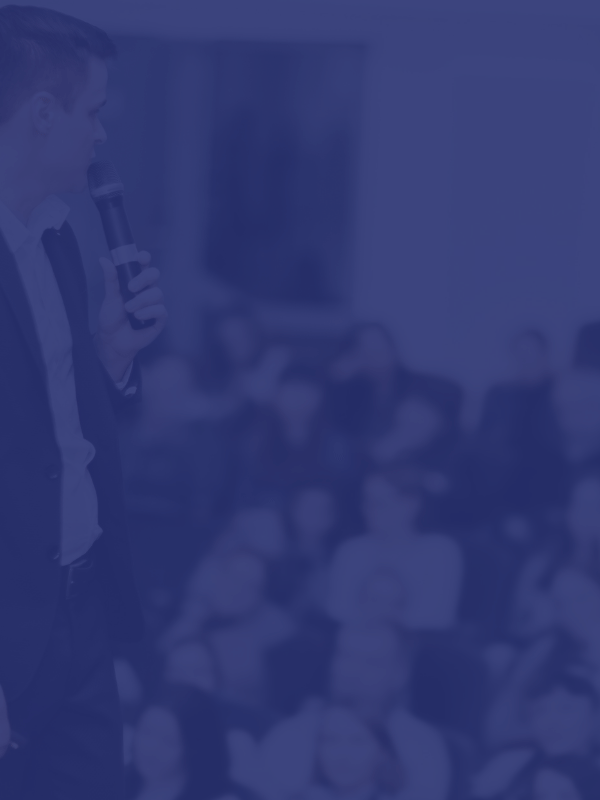 Would YOU like more exposure?
If you have some expertise to share with the world, we can help you find an audience.
Articles like this are just one way SpeakerMatch helps speakers, authors, and other subject-matter experts get found by the people who hire speakers.
Are you interested in getting more exposure? Need help promoting your speaking business? We can help!