Mach Six With Your Hair On Fire
Do you ever feel like you are constantly running like a hamster in a wheel? Whether you are in business and are constantly trying to find new clients, a parent who is feverishly racing your kids to every activity under the sun, or maybe a business owner who will work on your marketing and branding when you "have the time"; you may be on a fast track to burnout!
Ask any meeting planner or audience member who's seen me speak at a live event and they'll tell you that I believe in "Go big or go home." Big gestures, big stories, big movement and high-octane energy; all of the things you would expect a speaker and positive agent of change to do. This internal switch doesn't shut off when I leave the convention hall.
It blows me away at how many sales professionals and entrepreneur's fly for business related purposes and bury themselves in their laptops and iPods as soon as they step on board the plane. I look at flying as being trapped in a metal tube with 200 or so potential clients, employers, or people who could help connect me with others who could use my help. By listening carefully and engaging others (not talking their ear off either) you can often uncover unique ideas and opportunities. A recent flight experience I had returning from an international conference taught me many lessons that I think you'll find of value to your business and those around you!
I recently had the pleasure of speaking to an audience in Calgary, AB Canada. The audience was made up of people from 58 different countries. The audience was excited about the new tools for success and strategies I shared and the time was well spent. Later that afternoon, my flight out of Calgary took off without a problem and things were running smoothly until we were informed in mid-flight of weather issues happening in the Midwest. This delayed our landing by 30 minutes. Keep in mind that my connecting flight was the last one of the day, and I would have to catch it or miss my son's little league game that I "pinky promised" to attend. Despite the fact that I began the trip expecting a 2 hour layover in Dallas, the weather was quickly dwindling the layover time to less than 15 minutes. As luck would have it, my flight arrived in gate A2, and my connecting gate was like gate Z95. Upon landing and with the Olympics fresh on my mind, a mental decision was made to capture the Olympic spirit with making my next flight the gold medal prize I'd be awarded if I could make the gate in world record time
I ripped my sandals off, looked at the sign above me and then took off hauling through the airport. Of course the tram went down so I kicked on the afterburners and in such a focused, goal driven mental state noticed that I was passing airport police officers riding Segways. Carefully hurdling small children and ducking under tall people in front of me walking at two miles per hour, I moved like a true Olympian while at the same time carrying a laptop bag weighing 20 lbs. and an odd-sized three foot banner that I use in my live programs. I can imagine that this was quite a sight to see a barefooted man running, loaded down with carry-on items ripping by them like a petty criminal who just stole something from the airport bookstore.
After a few minutes into my airport marathon, I quickly glanced up and noticed that I was down to 8-minutes before my flight took off! I kept running with the goal clearly locked in my mind of making this flight. I finally made it to the gate, with 4-minutes to spare. I was a bit winded, but grateful that I had a few minutes to spare. As I put my laptop and banner bag on the ground I heard the gate agent calmly say, "Oh, you're fine. Our flight was delayed, you have 30 more minutes."
With some extra time now on my hands, I ended up engaged in a conversation with a woman named Scotty, out of Palm Beach, FL. In the middle of our conversation she chuckled and stated, "You were running Mach 6 with your hair on fire!" I discovered that she was an interior designer and was impressed by my stunning ability to avoid humans and not get run over by the many airport carts, I managed to avoid with cat-like agility. As our conversation progressed, I soon found another traveler named Joe who engaged us and shared that he designs and builds casinos. He's based in Chicago but works in Palm Springs, CA. After our short conversation I encouraged Scotty and Joe to exchange business cards. (Do you have any idea how much revenue an interior designer would make from a casino?!)
When we got on the plane, I soon met a couple of great people in my seating area. The woman next to me was a junior at Purdue named Leah. I love visiting with college students, especially if I can get to them before they buy into too much of the educational "the sky is falling if you play outside of the box" type of mentality. (Can you tell that I am a non-conformist?) She was sharing some of her ambitions and dreams with me. One of which was to intern at a major casino.
"Joe!" I exclaimed as I tapped the seat in front of me. "This is Leah, she is a sharp as a tack girl who would love to intern at one of your casinos." They exchanged information once we deplaned. Who knows where the connection may end up? Most people in the job search, client search, or any kind of search process should let people know what they're looking for and broadcast their message. People aren't mind readers, and as this true story demonstrates, you never know where a conversation with someone you've never met may take you.
There are three key ideas that everyone can take away from this recent travel experience:
1. Make a conscious effort to not only tell others what you do, but also find out what they do. Everyone loves the sound of their own voice. Encourage others to talk about themselves.
2. This line is golden: "What would you love to do if you had more money than you could spend in your lifetime?" Nothing screams "I'm tuned into your favorite station," WIIFM or What's In It for Me?" like this!
3. Follow up. Stay in touch with people. You never know when an opportunity or a potentially great connection may be seated three-feet in front of you like I described when I introduced Leah to Joe on the flight. Life's all about building relationships.
Dave "The Shef" Sheffield is one of the top requested speakers in the United States. He is a co-author of 5 top selling books. For booking or interview inquiries, please visit: www.theshef.com or contact by phone 800.863.2591.
© Copyright 2011. Sheffield Development Group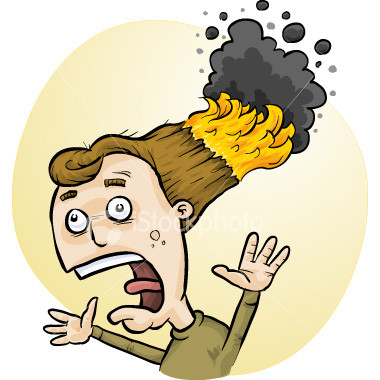 About This Contributor
Dave Sheffield
America's TOP motivational Shef!
Discover why my high-energy, interactive, and entertaining programs are a hit with audiences everywhere!